AB InBev and SABMiller agree to create the biggest brewer in the world
Now it just needs a name. ABsolutely SABulous anyone?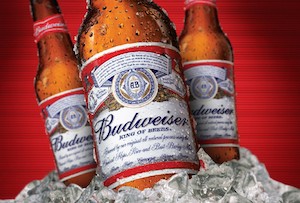 The megabrewer merger is on. After weeks of playing hard to get, SABMiller has finally succumbed to AB InBev's advances and agreed to create what will be the largest beer company in the world.
After its Belgian-Brazilian rival made a formal offer of £43.50 a share last night, SABMiller confirmed this morning that it had accepted an informal proposal of £44 a share, along with a discounted partial share option limited to 41% of its shares (aimed at AB InBev's two largest shareholders, cigarette maker Altria and the Santo Domingo family).
The offer values the British-South African brewer at around £69bn (or £75bn if you include its net debt, says the FT) and is a 50% premium on its share price before news of AB InBev's interest seeped out on September 14. It was only on this fifth attempt that SABMiller's board finally decided it wasn't 'under valued'.