AbbVie snatches Pharmacyclics from under J&J's nose
A last-minute, $21bn offer secures the pharma firm for Shire's one-time suitor, leaving Johnson & Johnson all alone.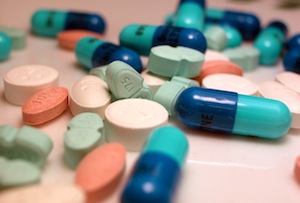 Big pharma firm AbbVie has apparently got over last year's failed courtship with Dublin-based Shire. In a bold and romantic move last night, it stole the heart of drug maker Pharmacyclics from neighbourhood big boy Johnson and Johnson (J&J), with a $21bn (£13.7bn) takeover offer.
The American media had reported yesterday that a deal between J&J and Pharmacyclics was imminent, after weeks of fierce competition between different suitors for the Californian firm. AbbVie, however, has announced that both its board and Pharmacyclics have approved a takeover deal at $261.25 a share, to be paid both in cash and equity.
That's a hefty 13% premium on Pharmacyclics' current valuation on the Nasdaq ($230.5 a share at last night's close) and a clear sign of how ardently AbbVie wanted this deal. It's also great news for anyone who's been holding onto Pharmacyclics' shares. Four months ago, they were trading at $131; four years ago they were worth $5.