Get those abdominals working: How to burn 500 calories at your desk
Do you sit in front of a computer all day? Here are 10 exercises you can attempt without leaving your desk.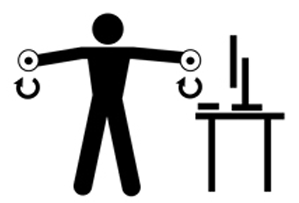 By burning up to 500 calories a day, staff can burn 2,500 calories a week, or 130,000 a year - the equivalent of 429 cheeseburgers.
'Busy office workers who don't have time to hit the gym can still sculpt the perfect beach body,' LondonOffices.com said, which devised the workout. Tempted to give it a go? Instructions below – although be prepared for some awkward questions from fellow colleagues.
1. Take the stairs