Abenomics fails Sony as it slashes profit forecasts...again
The Japanese electronic veteran has reduced its full-year profit forecast by 40%.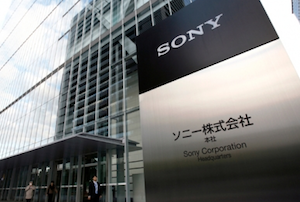 'Buy my Abenomics,' the Japanese prime minister Shinzo Abe implored the New York Stock Exchange in September - his affirmation Japan and its private sector were on the rebound. True or not, the same cannot be said for one of Japan's best known companies, Sony. The computer giant has slashed its full-year profit forecast by a hefty 40% to 30bn yen (£190m).

The once great electronic firm said losses in the three months to September had increased by 25% to 19.3bn yen – the market had been expecting a 14.8bn yen profit.

The company's pictures division, which produces movies and TV shows reported an operating loss of 17.8bn yen compared with a profit of 7.9bn yen last year.

'The current quarter reflects the theatrical underperformance of White House Down, while the previous fiscal year included the strong theatrical performance of the Amazing Spider-Man,' the firm said.

So more spiders, fewer US Presidents in future…

Sony has also been hit by a drop in TV sales, as well as the failure of its latest PlayStation console, Vita. The firm was forced to cut the price of the gaming console in a bid to lift sales but with increasing numbers of gamers taking to their mobiles and PCs to play – Sony's Game division was left with an operating loss of 800m yen (down from 2.3bn yen profit in the same quarter in 2012).

The turnaround efforts have been at full pelt at Sony for some time. Restructuring has been afoot since 2005 when US boss Howard Stringer was made head of the group and instructed to cut staff and production. Sadly, Sony has yet to enjoy the recovery it has been chasing.

Sony's poor performance has come in stark contrast to its peers Panasonic and Sharp, whose turnaround efforts have proven successful. Panasonic reported a net profit of 61.5bn yen for the period – up from a 698bn yen loss last year. Sharp also reversed a loss of 17.9bn yen in the previous quarter to post a 13.6bn yen profit in its latest results.

The depreciation of the Yen has been credited with much of their improved performance (which has made Japanese product more affordable overseas), as well as cost cutting and a focus on high growth areas – for example Panasonic took the decision to stop making plasma TV's earlier this year - Sony would do well to take note.

Despite successful quarters for Sony's rivals, analysts in Tokyo don't hold out much hope for the company's fortunes.

'I still cannot see any fundamental and believable strategy for the rebirth of Sony's electronics business,' said Makoto Kikuchi, chief executive of Myojo Asset Management based in Tokyo.

'On the other hand Panasonic, which is shifting its business away from consumer electronics, is reporting better-than-expected results. The contrast is like night and day.'

Well, let's hope the sun doesn't go completely down for Sony. MT still holds hope for the former electronics leader. If its rivals can do it, why not - Nippon is the land of the rising sun after all.