Abercrombie & Fitch boss demands that staff wear flip flops, play Phil Collins, and wear 'spritz' of company cologne
A document listing 40 pages of outrageous demands from A&F CEO Michael Jeffries has been leaked.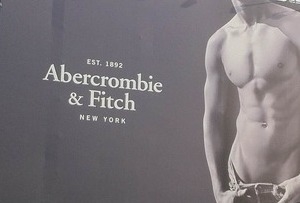 It reads like something out of a Hollywood celebrity satire, but the 40-page flight manual is actually part of an age discrimination case playing out in the US courts. At the centre of the row is Michael Jeffries, chief executive of fashion brand Abercrombie & Fitch. Now, arguably, the pickiest flier ever to take to the skies.
Trips aboard the company jet are governed by a plethora of rules and regulations, many of which defy logic. Here are a few of MT's favourites:
Staff must wear flip flops, A&F boxers, sunglasses, and 'should 'spritz' their uniforms with Aberrombie & Fitch 41 cologne upon arrival'.