Aberdeen Asset Management could be looking for a buyer
Rumours are swirling that founder Martin Gilbert has been sounding out potential acquirers.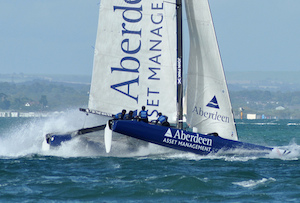 If you believe the rumours, Aberdeen Asset Management could be on the market. Chief executive Martin Gilbert has reportedly been approaching potential buyers as emerging market woes continue to take their toll on the company he founded 32 years ago.
The 60-year-old has been informally sounding out rivals about the possibility of a takeover, the FT said, citing unnamed moles. However, Aberdeen Asset Management sources emphatically denied this.
'In 32 years, Martin has never held a discussion with anyone about buying the company because he values Aberdeen's independence and believes that gives the company an edge,' one told City AM.