ABInBev and SABMiller finally sign on the £71bn dotted line
One of the world's biggest ever mergers makes it to the 'speak now or forever hold your peace' stage.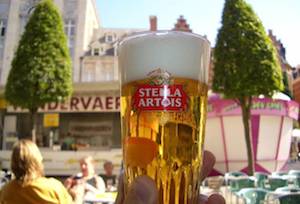 After weeks of toying and teasing with AB InBev, SABMiller finally agreed to head down the aisle in one of the biggest mergers in history. But it's taken almost a month for the beer giants to officially sign on the dotted line, just before a legal deadline expired this afternoon.
AB InBev, which owns Stella Artois and Budweiser, formally announced it's paying £44 a share for its British-South African rival, valuing the FTSE 100 brewer at a staggering £71bn.
But it's not over until it's over – creating the world's largest brewer is a regulatory minefield. As part of the deal, SABMiller is selling its 58% stake in the Stateside MillerCoors joint venture to its partner, Molson Coors, for $12bn (£7.9bn). No surprises there given AB InBev, which says buying SABMiller will save it $1.4bn a year within four years, already controls almost 50% of the US beer market.