All aboard the eurozone train to hell
Today's stopping service calls at Boris Johnson, Mervyn King, President Sarkozy and the Wolfson Economics Prize.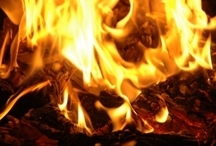 With the EU Summit just days away, debate over possible solutions to the eurozone crisis is hotting up. Cue euro-sceptic rant from London Mayor Boris Johnson. In response to George Osborne's pronouncement that the only solution to the current crisis is the 'remorseless logic' of monetary union resulting in closer fiscal co-operation, BoJo has questioned the Chancellor's sanity.
'I think it would be absolutely crazy to decide that the solution to the eurozone crisis is to intensify fiscal union and try to create an economic government of Europe,' Johnson expostulated. 'I really can't see for the life of me how that is going to work in the long term.'
Indeed, a sobering statement from Bank of England Governor Mervyn King to the Institute of Directors in Liverpool yesterday brought home the negative effects of the UK's intimacy with Europe. He blamed the eurozone crisis in part for the almost non-existent UK growth figures released earlier this week. 'A slowing of the world economy, especially in the euro area, is a threat to our strategy of rebalancing and recovery of the UK economy,' he said. 'In the absence of rebalancing, globally and especially in the euro area, we could be facing a recovery that is not merely reluctant but recalcitrant.'