Accelerating growth for Germany? Nein.
Germany's central bank has cut the country's growth outlook for 2013, admitting that even Teutonic productivity is not enough to beat the woes.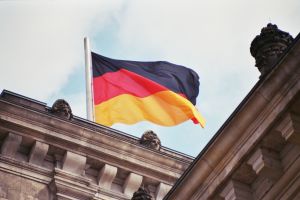 And…yep, you've got it, the eurozone saga continues. On Thursday, the European Central Bank cut growth forecasts for Germany, France and the Netherlands in 2013, and now Germany's Bundesbank has cut its own growth forecasts.
Given that Germany is the largest and most productive economy in the eurozone, this is bad news for overall growth.
The Bundesbank was keen to point out that it did not expect 'protracted' lack of growth, but it did admit that the situation is not ideal. In a statement, it said: 'Given the difficult economic situation in some euro-area countries and widespread uncertainty, economic growth will be lower than previously assumed.
'The Bundesbank does not see a protracted slowdown but instead anticipates a return to growth path soon.'
It's look increasingly like 2013 could be yet another tough year of grinding economic woes. When the proper growth will come is anybody's guess.