Addiction in the workplace
Employee addiction can be damaging for organisations, both in human and financial terms. Yet findings from employee assistance programme provider CiC revealed that one in five employees have existing or potential alcohol or drug problems.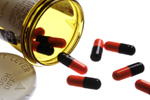 According to CiC, the annual cost to UK industry of alcohol misuse has been estimated at £6.4 billion and that of drug misuse at £800 million. The main difficulty for employers however, is to identify addiction amongst their employees.
The social ambivalence around some drugs and alcohol along with different styles of behaviour makes it particularly delicate for employers to address the issue. Specialists gathered at a recent conference on the topic confirmed that this was difficult but said that companies should be encouraged not to cover up problems.
To help employers be more proactive, CiC have designed a number of support services in partnership with addiction relief organisation Clouds House. Services range from advice on drug and alcohol policy, workplace testing or assessment, confidential helpline and counselling.
Source:
CiC 2006
Review by Emilie Filou