Admiral rues advertising woes as Confused.com flounders
Confused.com has taken a pasting from rival price comparison sites - while BT is in hot water again...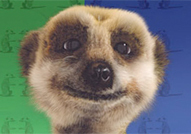 On the face of it, you'd have thought all was rosy at insurer Admiral, given the record first-half profits it announced today. But the bad news was that these numbers masked a slump at Confused.com, its price-comparison website, which has been knocked off the top spot in the sector thanks to the aggressive advertising of rivals Comparethemarket.com and Gocompare.com. The former's 'compare the meerkat' campaign and Gocompare's opera singer series might not be everyone's cup of tea (particularly the latter, in our view), but they've clearly had the desired effect of making their brands stand out. Time for Confused to get some new adverts - although they probably shouldn't ask BT for help...

It wasn't all bad news for Admiral today. The company, whose various brands include Diamond, Bell and Elephant, met the City's expectations with pre-tax profits of £126.9m, up from £105.3m in the same period a year ago - partly thanks to rising insurance premiums. And while this may be bad news for car owners, at least shareholders and staff alike get to share in the company's success: Admiral announced a record interim dividend of 32.6p, up 18%, and said it would distribute 1,500 free shares to every staff member, worth more than £6m (in total). Nice.

Which leaves Confused.com as the black sheep of the family. The price comparison sector relies heavily on marketing (since they all do pretty much the same thing), so it's no surprise that Admiral is blaming the 35% plunge in half-year earnings on an unsuccessful ad campaign (hands up if you can even remember it - we can't). The company admitted it's had a tricky six months, but apparently it's got a new ad agency and will be running a new series of ads in the autumn. We can barely contain our excitement.

Speaking of rubbish ads, BT has found itself in trouble with the watchdog again. Having already come under the cosh for its instant broadband claims, it's now in hot water over a recent installment of its interminable 'Adam and Jane' series. As Adam is being shown round a house, the estate agent complains about the slow internet speeds on his mobile, while Jane (who's viewing the house remotely) is predictably able to load the same page at lightning speed on her PC. In the voiceover, BT proclaims that it is 'rolling out up to 20 meg speeds to give you consistently faster broadband throughout the day even at peak times' leading to the inevitable complaints that this super speedy connection couldn't be substantiated in practice. Other eagle-eyed observers noted that the speed at which Jane browsed web pages was faster than anyone could achieve – regardless of their connection speed.

As a result, the Advertising Standards Authority has given BT a slap on the wrist and banned the ad. So it's back to the drawing board. Perhaps they should consider introducing a meerkat into the equation...

In today's bulletin:
Was the Budget regressive? Coalition at odds with top think-tank
Admiral rues advertising woes as Confused.com flounders
Should David Cameron take his full paternity leave?
Gold demand soars as Europeans get a thing for bling
Lady Geek: A lesson in fearlessness with Eileen Gittins