Admiral's Henry Engelhardt makes £7m staff gift - we need more like him
UPDATE: The outgoing CEO and founder leaves Admiral in shipshape condition, and is giving a £1,000 bonus to all staff, £7m in total.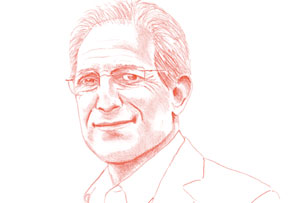 Admiral's bow-tie sporting boss Engelhardt - already well known in the staid world of insurance as a bit of a character - cemented that reputation today with the announcement of a parting gift to all his staff. He's retiring in May and to mark the occasion he is giving all Admiral staff with at least one year's service a 'personal gift' of £1,000 (and £500 each to everyone else).
It's a generous gesture which is sure to be appreciated by Admiral's workforce, and it will cost him no less than £7m to boot. He's also leaving the insurer - which recently posted a 6% rise in pre-tax profits to £377m for 2015 - in rude good health.
As he enters his final shift at the helm of Wales' only FTSE 100 company, let's look at what else Engelhardt's legacy will be, as well as a very happy bunch of workers.