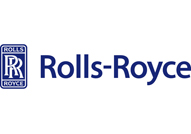 Most Admired No.10: Rolls-Royce, Sir John Rose, CEO
Rose has been at the controls of Rolls-Royce since 1996, and has made this BMAC stalwart one of British manufacturing's few remaining success stories. It has not been all good news this year, with the falling dollar and rising material costs squeezing margins. But its focus on servicing continues to pay dividends, accounting for almost half of 2006 revenues, while the company still knows how to win big engine contracts – most recently for the new Airbus A380 superjumbo.
Published: 27 Nov 2007
Last Updated: 09 Oct 2013
Find this article useful?
Get more great articles like this in your inbox every lunchtime