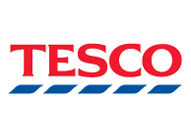 Most Admired No.2: Tesco, Sir Terry Leahy, CEO
Overall winner for the past two years, Tesco may have been pushed into second place but it was a close-run thing – its score this year was higher than last year's. But, crucially, it slipped from first to fifth place for its quality of management, and much has been made of the so-called 'brain drain' of top executive talent. Leahy, Most Admired Leader again, is now overseeing Tesco's expansion into the US. With a favourable provisional report from the Competition Commission, things remain steady at home.
Published: 27 Nov 2007
Last Updated: 09 Oct 2013
Find this article useful?
Get more great articles like this in your inbox every lunchtime