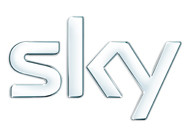 Most Admired No.3: BSkyB, James Murdoch, CEO
James Murdoch has had a busy twelvemonth, what with masterminding his firm's controversial £940m raid on ITV shares in November 2006 (now subject to Competition Commission investigation), and the high-profile spat with Richard Branson's Virgin Media. Q3 profits fell by £45m, but subscriber numbers are up, the City likes his forthright style and BSkyB has leapt a remarkable 38 places up the Most Admired league table.
Published: 27 Nov 2007
Last Updated: 09 Oct 2013
Find this article useful?
Get more great articles like this in your inbox every lunchtime