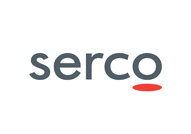 Most Admired No.4: Serco, Chris Hyman, CEO
Hyman's £2.2bn services group has a £14bn order book and a 90% success rate with re-bids. Hyman himself fasts on Tuesdays and could sprint 100m in 10.8 seconds in his youth (see MT Interview). Serco runs everything from asylum centres to London's Docklands Light Railway, and is leading the race to run the Dubai Metro from 2009. This year, it also moved into the lucrative US military market, delivering $1bn worth of contracts.
Published: 27 Nov 2007
Last Updated: 09 Oct 2013
Find this article useful?
Get more great articles like this in your inbox every lunchtime