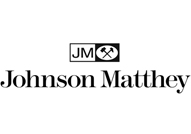 Most Admired No.5: Johnson Matthey, Neil Carson, CEO
The precious-metal specialist is nearly 200 years old, but under Carson it has retained the sparkle of youth – dominating the market in catalytic converters and powering the drive towards fuel-cell technology. It was voted Most Admired chemicals company on every criterion. The company slips from second to fifth overall, but compare that to 35th two years ago and it's still an alchemic transformation.
Published: 27 Nov 2007
Last Updated: 09 Oct 2013
Find this article useful?
Get more great articles like this in your inbox every lunchtime