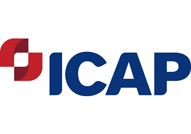 Most Admired No.6: Icap, Michael Spencer, Group CEO
Spencer's inter-dealer broker barely scraped into the top 100 two years ago; now it's firmly established in the top 10, after another stellar year. Volatility means more trading and thus higher profits for Icap, which is now the largest broker of its type in the world. Spencer, a former Oxford astrophysicist, has long been considered one of the City's top financiers. Gordon Brown will be hoping he has less success raising money for the Tories.
Published: 27 Nov 2007
Last Updated: 09 Oct 2013
Find this article useful?
Get more great articles like this in your inbox every lunchtime