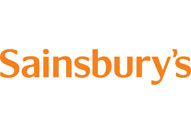 Most Admired No.7: J Sainsbury, Justin King, CEO
The fact that a rejuvenated Sainsbury's has been the subject of two of this year's most hotly contested – and ultimately unsuccessful – takeover bids is a tribute to the changes that King has wrought in his three years at the helm. Refocused and reinvigorated, the 780-branch supermarket chain has risen from 18th in BMAC's 2006 league table, to make the top 10 for the first time in 12 years.
Published: 27 Nov 2007
Last Updated: 09 Oct 2013
Find this article useful?
Get more great articles like this in your inbox every lunchtime