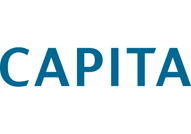 Most Admired No.8: Capita Group, Paul Pindar, CEO
Chief executive since 1999, Pindar is now well out of founder Rod Aldridge's impressive shadow – Capita announced an 18% rise in pre-tax profits for the six months to June 2007, and the firm has rocketed up the Most Admired league table from 53rd to 8th. But it has not all been plain sailing – it has just lost the London congestion-charge contract and with it nearly 3% of group sales.
Published: 27 Nov 2007
Last Updated: 09 Oct 2013
Find this article useful?
Get more great articles like this in your inbox every lunchtime