Adnams crowned CSR kings
Last night MT found itself rubbing shoulders with the great and good of UK plc at the Orange-sponsored National Business Awards, and quite by chance saw the subject of an upcoming MT feature carry off one of the most sought-after awards.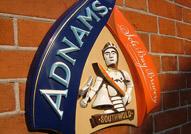 The industry titans were out in force to pat each other on the back and raise some money for The Duke of Edinburgh's Award scheme, while Gerald Ratner was on hand to entertain the crowd with his patented riches-to-rags-to-riches again life story. And a good job too, since with 18 awards up for grabs and a shortlist of ten for each one, it must be the world's longest award ceremony.
The room was packed to the rafters with business leaders, entrepreneurs, civil servants and media types – and despite the gloomy predictions about the economy in the media recently, there was plenty of optimism in the air. Although that may have had a lot to do with the free-flowing champagne.
The awards were mostly given to companies, but there was also a clutch of individual gongs, with ARM's Warren East winning Orange Business Leader of the Year, Steve Leach of marketing agency Bigmouthmedia taking home the Entrepreneur of the Year prize and Specsavers founder Dame Mary Perkins named as the Outstanding Woman in Business. BT chief Ben Verwaayen won the Decade of Business Excellence award (like a lifetime achievement Oscar, only shorter) – which we can't imagine was a hugely popular choice with chief sponsors Orange.