Aer Lingus sends Walsh's 1bn euro IAG bid back to the gate
The board of the Irish airline has rejected an audacious bid from IAG boss Willie Walsh said to have valued the business at around 1.16bn euros.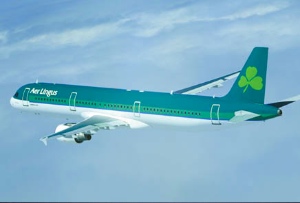 Rumours that the boss of BA parent group IAG, Willie Walsh, had made an approach to Aer Lingus have been confirmed, as Aer Lingus's board comes out fighting, batting the bid away saying that it 'fundamentally undervalued' the business.
Although details have not been formally disclosed, the bid is said to have been for around 2.20 euros a share, valuing Dublin-based Aer Lingus – which carries around 10 million passengers a year – at around 1.16bn euros. Shares in Aer Lingus rose briefly by 20% on the news.
Walsh – who has already built IAG into one of Europe's largest operators via a series of hard-bargaining takeover deals, including Spanish carriers Iberia and Vueling – is presumably keen to add Aer Lingus to his stable, not least because of its 23 pairs of landing and take off slots at Heathrow Airport (each pair of which is reckoned to be worth as much as 15m euros) but also because its transatlantic trade would provide valuable feeder business for BA's own long-haul connections to Asia and the middle east.