AirAsia chief sparks criticism with photo of topless massage during meeting
MT's round-up of this week's talking points.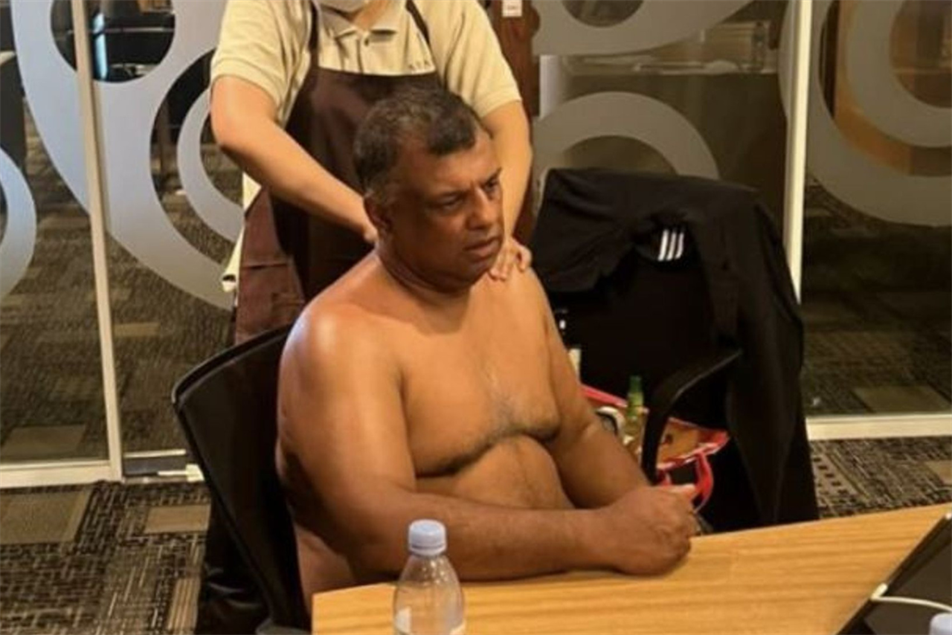 Tony Fernandes, the boss of AirAsia, has attracted a barrage of criticism for a since-deleted LinkedIn post showing him receiving a half-naked massage during a management meeting. The airline chief, who has been dubbed Malaysia's answer to Richard Branson, accompanied the shirtless photo with the message that it had been "a stressful week". "Got to love Indonesia and AirAsia culture that I can have a massage and do a management meeting," he said. Social media users criticised the post, with one describing it as "inappropriate and absurd" and another saying "some CEOs need to stay off LinkedIn", the BBC reported. Others were less scathing, with one joking it was how "working from home" should always be. Fernandes bought AirAsia from the Malaysian government in 2001 for less than a dollar.
Negative relationship with manager has prompted almost one in three to quit
Almost one in three people have left jobs because of a negative relationship with their manager, according to a new report. The research – from the Chartered Management Institute (CMI) in partnership with YouGov – found that 18% of workers rate their boss as ineffective, and of these, half plan to quit in the next year and only 34% feel motivated to do a good job. The CMI's CEO Ann Francke added that skilled managers should be seen as a "reputational insurance policy", after the report highlighted that bosses who have received formal management training are significantly more likely to feel comfortable calling out bad behaviour.
Rolls-Royce boss begins efficiency drive at company he described as "burning platform"
Rolls-Royce Holdings plans to axe up to 2,500 jobs globally in a move to create a "simpler, more streamlined" organisation. The efficiency drive is being overseen by Tufan Erginbilgic, who previously described the company as a "burning platform" in controversial remarks made shortly after he became CEO in January. The business – which makes aircraft engines – currently employs 42,000 people worldwide. It has not elaborated on where the 2,000-2,500 proposed cuts will fall.