Airbnb's $13bn valuation makes it worth more than Whitbread
The property rental site is considering letting employees cash out.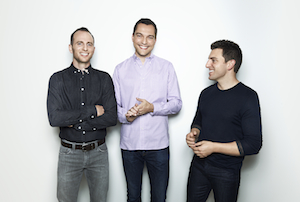 Room rental site Airbnb could be valued at $13bn (£8.1bn) in an employee share sale its management is rumoured to be considering. Sources told the Wall Street Journal that the company met with investors to discuss the possibility of them buying staff shares.
That would allow the startup's employees to cash out without it having to IPO. The deal could generate a sweet $50m for Airbnb staff, although the details have not been finalised.
It wouldn't bring in additional funding for the company itself, though, which has so far attracted $800m of investors' money. But a $13bn dollar valuation would put it hot on the heels of fellow sharing economy startup Uber, which was most recently valued at $18.2bn.

The high price tag suggests investors have not been put off by Airbnb's recent teething problems, including claims by New York's attorney general Eric Schneiderman that three quarters of its listings in the city were illegal.

In an era when Snapchat, which until recently had no revenue stream, can be valued at $10bn, it's easy to become desensitised to sky-high tech company valuations. But comparing Airbnb to other hotel chains really rams it home.

Wyndham Worldwide and Hyatt Hotels, two of America's largest hotel chains, have respective market caps of 'just' $9.8bn and $9.2bn. Closer to home Whitbread, which owns not just Britain's largest hotel brand (Premier Inn) but also it's biggest coffee shop chain (Costa) and five other brands, is also apparently worth less than this latest Airbnb valuation, with a market cap of £7.9bn ($12.7bn). Did anyone say 'tech bubble'...?