Airbus drops lithium-ion batteries as technology is 'inherently unsafe'
Airbus is ditching the hi-tech lithium-ion battery in favour of nickel-cadmium after the UN aviation watchdog identified it as the culprit behind the 787 Dreamliner fiasco.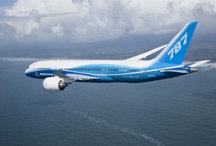 Airbus is poised to launch its A350, the firm's competitor to Boeing's hi-tech (and now mostly grounded) 787 Dreamliner. But instead of using the same hi-tech, lightweight lithium-ion battery as the Dreamliner, Airbus has chosen to revert to nickel-cadmium technology. The decision is an obvious attempt to distance Aibus from the safety fears currently surrounding Boeing's aircraft.
The Dreamliner has been plagued with problems since it came off the production line last year. All planes are currently grounded pending an FAA investigation into battery fires. However, it may not necessarily be the fault of the battery itself, but the surrounding mechanics and connections.
Indeed, while Airbus is planning to switch to traditional nickel-cadmium technology for production aircraft, it is still going to conduct A350 test flights using lithium-ion batteries. Behind it's public 'anti lthium-ion' facade, this does seem to indicate that Airbus still believes in the potential of the new battery. Although Tesla CEO Elon Musk has called the battery architecture 'inherently unsafe' due to its technique of packing large cells together.