Aldi offers staff £8.40 per hour - will rivals follow suit?
The cash-strapped giants are struggling to compete on PR as well as price.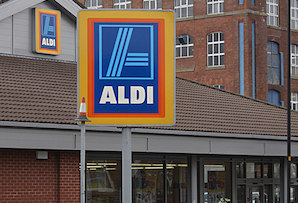 Anything Lidl does, Aldi is determined to do better. After the former announced plans to pay its staff at least £8.20 per hour, Aldi upped the ante today by offering its workers £8.40.
That's a full £1.20 more than the government's new National Living Wage, which is set to be introduced in April, and 55p more than the current 'proper' Living Wage. It's also substantially higher than the wages paid by most of Aldi's major rivals, including Tesco (£7.20 per hour) and Sainsbury's (£7.36).
The move might seem at odds with Aldi's normal modus operandi of keeping costs to an absolute minimum, but it is, if nothing else, a great PR move. It will certainly heap pressure on the (more expensive) major chains to up their rates of pay.