Aldi one of world's favourite brands
Siegel+Gale's Global Brand Simplicity index has placed the German supermarket at the top, just ahead of Amazon and Google.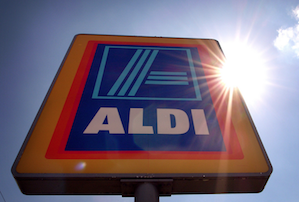 Apparently, simplicity is the key to a successful brand – and with this in mind, super scrimping supermarket Aldi is one of the best brands in the world. Well, that's if consulting firm Siegel+Gale is to be believed.

The firm has released its fourth annual brand simplicity index and the global top ten is something of a mixed bag. There's the gourmet go-tos of Aldi, McDonalds, Pizza Hut, Carrefour and KFC. Then there are the tech supremos, Amazon, Google and Samsung.
Aldi has also made the shortlist for MT's Most Admired Companies 2013 (Retail - Food and Personal) for the first time - you'll have to wait until 3 December to see the result.

The UK specific top ten list places Amazon at the top, with Virgin Atlantic and Lastminute.com making appearances too.

The UK's energy companies came off the worst on the list, Scottish Power, British Gas and NPower are all at the bottom, but coming in very last was Ryanair, in 124th place (giving Ryanair chief Michael O'Leary yet another reason to change his airline's image).

Why do we care about simplicity? Well, the index has found that brands in the U.S., UK and Germany that offer 'increased simplicity' stand to gain $50bn in revenue (goodness knows how they worked that one out). Also – 75% of customers are more likely to recommend a brand if it offers simpler experiences and communication.

'People are more likely to recommend brands that are simpler, and they are happy to pay a premium — pay more money — for the simpler brands,' said Brian Rafferty, Siegel+Gale's research director.

Here's the UK top ten: