Aldi's about to take over from Waitrose as the UK's sixth-biggest supermarket
We knew the discounters were doing well - but not this well...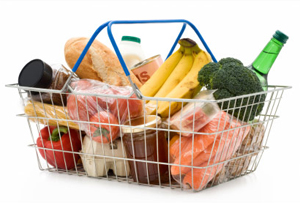 Everywhere you look at the moment, supermarkets are trying to react to the threat from discounters: whether it's Morrisons hiring ex-Poundland chairman Andy Higginson to lead its board, or Tesco turning its stores into giant shopping malls.
But despite their efforts, things are starting to look a little frightening for the traditional supermarkets, after new figures showed Aldi is on the brink of overtaking Waitrose to become the UK's sixth-largest supermarket.
According to figures by Kantar Worldpanel, Aldi's share of the market rose to 4.8% in the 12 weeks to July 20, a hair away from Waitrose's 4.9%, and a 32.2% rise on last year's figure. Meanwhile, Tesco's share of the market has fallen by 3.8%, from 30.3% to 28.9%. Ouch.