Alibaba sets its share price tonight but what are investors actually buying?
The Chinese e-commerce company is set for the biggest IPO in history when trading starts in New York tomorrow, but what will shareholders be getting a slice of?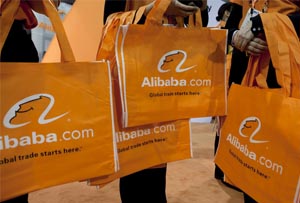 At the end of trading tonight, Alibaba will set its share price ahead of its much anticipated IPO tomorrow. The Chinese firm announced on Monday that it was raising its expected price to between $66-$68 (£40.26-£41.48). With 368 million shares up for grabs, this means its IPO could raise up to a record-breaking $25bn.
The reason for the interest is obvious. Alibaba has been described as the Chinese Amazon, Google and Ebay all rolled into one, with some claiming it controls 80% of China's e-commerce. Buying into Alibaba, then, would be buying into China's huge and still rapidly-expanding market itself.
Some investors might be surprised to learn, however, that they won't technically be buying shares in Alibaba itself, thanks to China's rules on foreign ownership of its companies. Rather, they'll actually be buying shares in a legal creature called a Variable Interest Entity, based in the Cayman Islands. This will give them access to Alibaba's profits, which were a tidy $2bn for the three months to the end of June, but not ownership of the firm itself. How disappointing.