All-American conglomerate GE is going back to basics
Why is one of the world's best-known conglomerates ditching its huge finance operation and returning to its roots?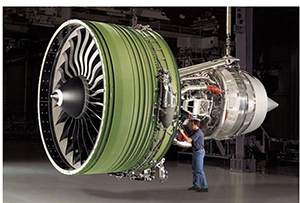 Formative years
Back in 1892 an American inventor-entrepreneur of whom you may possibly have heard, Thomas Alva Edison, merged his Edison General Electric Company with arch-rival the Thomson-Houston Electric Company to form – you guessed it – the General Electric Company. Four years later General Electric made history as one of the 12 founding firms on a brand new stockmarket index, the Dow Jones Industrial Average, and 119 years later it's still there, the only one of that original dozen remaining.
Recent history
By 2001 GE was the world's largest company by market capitalisation, with leading positions in everything from jet engines to power generation and oilfield equipment to healthcare. But industry was rapidly going out of fashion, and bosses concluded that in the newly deregulated financial market there was easier money to be made from lending cash to customers than from actually making stuff they wanted to buy. By 2007 its financial arm GE Capital – including a decidedly non-industrial credit card operation - was providing some 60% of the group's $22.1bn (£14.6bn) annual profits. Easy come easy go, however, thanks to its massively increased exposure to credit risk, GEs share price plummeted from $40 to less than $8 in the 2008 crash. Ouch.
Now in 2015 – the authorities having clamped down heavily on the shady business of shadow banking in the past five years – the old-fashioned rewards of manufacturing suddenly look a lot more attractive. The firm is selling off $26.5bn of GE Capital's assets as part of a comprehensive 'back to the future' return to its engineering roots. By 2018 it's planned that 90% of profits will come from core industrial operations, just like in the good old days.