Alliance Boots has real chemistry in this year's Most Admired
Alliance Boots has stormed up this year's Most Admired ranking to reach 20th place, beating the likes of Sainsbury's to get there. Here's how the nation's most beloved pharmacy has won the favour of its peers and rivals too.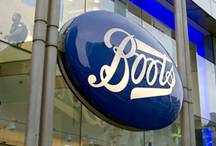 Alliance Boots is our second highest placed retailer overall (second only to John Lewis). The international pharmacy-led health and beauty group has climbed an admirable 16 places this year to reach number 20 – an impressive feat for any high street retailer during such gloomy times.
The biggest news of the past year for the group is its $6.7bn mega-merger with US business Walgreen, which creates an 11,000-store chain and the biggest pharmaceutical distribution network in the world.
With group revenues of £23bn and a presence in over 25 countries, Alliance Boots is capitalising – like BMAC's other thriving companies – on its reach to all corners of the globe. What started out as one small pharmacy run by John Boot in Nottingham in 1850 has become an international player with healthy potential for increasing revenue and profits growth.