Alliance Trust and Elliott Advisors bury the hatchet - for now
The investment firm agreed to take on two of hedge fund's proposed directors.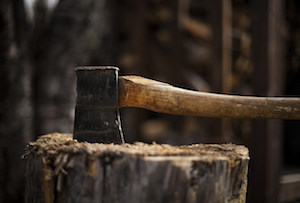 After months of bitter quarrelling it seems investment firm Alliance Trust has finally reached a truce with its belligerent activist investor, the American hedge fund Elliott Partners - even if it is just temporary.
The Americans had been pressing shareholders to vote for three new non-executive directors to join the board at Alliance's AGM tomorrow morning and for its CEO Katherine Garret-Cox to improve the trust's performance. According to the Telegraph, Alliance has been outperformed by its peer group for eight of the past 10 years, and Elliott has also taken exception to Garret-Cox's £1.34m pay package.
This morning Alliance announced it had agreed to appoint two of the proposed NEDs, Anthony Brooke and Rory MacNamara, and would begin its own search for a third. Spare a thought for Peter Chambers, Elliott's other proposed candidate, who walks away empty-handed.