Alliance Trust slams boardroom shakeup plan
The fund is fighting off an activist investor's attempts to influence the board.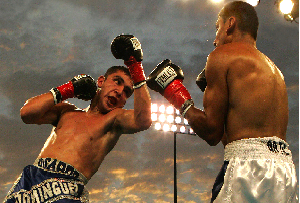 We love a good corporate spat here at MT, and it's rarely juicier than when shareholders and directors are at each other's throats. The board of investment fund Alliance Trust is in the middle of just such a tussle with its largest shareholder, Elliott Advisors.
Elliott, a US-owned hedge fund that controls 12% of Alliance, is asking shareholders to vote three new NEDs onto its 7-person board at its forthcoming AGM. It's unhappy with 'persistent underperformance' of Alliance's investment portfolio, the 'high and inflexible nature' of the firm's costs and losses by two of its subsidiaries, and believes City financiers Anthony Brooke, Peter Chambers and Rory Mcnamara can help fix the problems.
Alliance's management is not happy. 'Elliott's proposed resolutions are completely unacceptable,' said its chair Karin Forseke. 'The Board believes that they are a pre-cursor for further disruptive actions from Elliott which are likely to focus solely on engineering an exit from their shareholding and would not be in the interests of all of our shareholders. The Board is unanimous in strongly recommending that shareholders vote AGAINST all of the proposed resolutions'. We did not add the capitals.