Almost three quarters of entrepreneurs start their businesses with £2,000 or less
Some 73% of SME's were launched with a working capital of £2,000 or less, reckons a new survey. And one in five of these business owners turned to the bank of 'friends and family' for their start-up capital.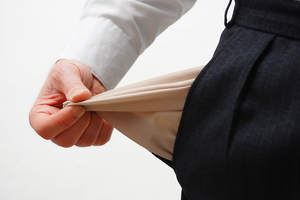 In the wake of the ONS' announcement that more people than every before are turning to self-employment to make a crust, freelancer marketplace PeoplePerHour has polled 5,000 small business owners to find out just how they got their ventures off the ground.
It turns out that personal savings are the most popular source of start-up capital, with 76% plundering ISA's and 'rainy day' funds to start their ventures. Some 13% said that redundancy money provided their start-up funds. Not surprising given new research from the Jobs Economist, which found that one in seven workers – 3.5 million employees – have been made redundant since the start of the recession.

Only 3% of the small business owners polled said they were able to secure a bank loan to get their business off the ground. More evidence that bank loans are rarer than hen's teeth, and another dent in the government's much-vaunted Funding for Lending scheme.
As a result, business owners have been forced to look elsewhere for funding to get their ventures off the ground and many of them - one in five - decided to ask their nearest and dearest to lend them a few bob.