The alpha male syndrome
If this complex set of characteristics becomes unbalanced, legendary strengths can turn into destructive flaws.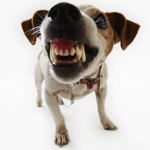 Human history is the story of alphas, those indispensable powerhouses who take charge, conquer new worlds and move heaven and earth to make things happen. Whether heading a band of warriors, bringing a vital new product to market, guiding a team to glory or steering a giant conglomerate, alphas are hardwired for achievement and eager to tackle challenges that others find intimidating. Along the way, they inspire awe and admiration - and sometimes fear and trembling. Wherever they are and whatever they do, they stand out from the crowd, usually leaving an indelible impression on those whose lives they touch.
The business world swarms with alpha males (and females). Although there are no hard numbers to support this approximation, we estimate that alphas comprise about 75% of top executives. Some are larger-than-life legends who run giant companies; others lead in relative obscurity at the top of little-known firms or small departments.
The healthy ones are natural leaders trusted by colleagues, respected by competitors, revered by employees and adored by Wall Street. But other alpha males are risks to their organisations - and sometimes to themselves.