Alternative finance is exploding
The sector will be worth £1.74bn this year - 161% more than 2013.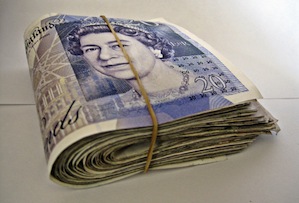 Alternative finance is having a moment right now. The sector - covering everything from peer-to-peer lending to crowdfunding - is expected to grow 161% to £1.74bn this year, according to a new report by 'innovation charity' Nesta and Cambridge University. Back in 2012 that figure was just £267m.

Peer-to-peer (P2P) business lending represents the biggest chunk of the market - £749m worth of loans is expected to flow through those platforms this year. Unsurprisingly, it's seen as pretty ripe for the picking by venture capitalists - Funding Circle, whose revenues grew 177% to £5.3m in 2013, raised $65m earlier this year.

P2P consumer lending is the next biggest category - Nesta forecasts those loans will be worth £547m. Following that is invoice trading (selling invoices rather than waiting for tardy customers to pay up) at £270m. Market Invoice, one of the biggest players in that field, said in September it had funded almost £150m so far this year and had faciliated £250m-worth since setting up in 2011.


Source: Nesta/University of Cambridge
All of them are growing quickly, but it's equity crowdfunding (giving lots of people the chance to buy up a small slice of your company) that's exploding the fastest, up 410% year-on-year since 2012. It seems reasonably successful for small businesses to - the average amount raised was just shy of £200,000, while 70% of companies using it increased their turnover and 60% their staff.

The sector is still tiny - Barclays' total loan book was worth £483bn at the end of September. But, at this rate, alternative finance won't be so 'alternative' for much longer.