Alton out as McCall begins revolution
When MT interviewed Carolyn McCall for this month's issue, it was clear that the Guardian Media Group chief executive would not be afraid to make bold changes.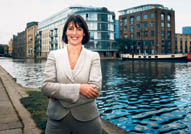 And sure enough, things are starting to happen. This week Observer editor Roger Alton quit his job, reportedly over management's attempts to introduce more integration between his paper and the Guardian's daily and online operations. Alton has fiercely defended the Observer's independence from the Guardian, but with the two papers still losing money hand over fist, cost-cutting had to happen. The three operations are about to move into a single office, with job losses inevitable.
This is not before time, some would say. The papers lost £16m last year, and have long been seen as the last refuge for Spanish practices in the industry. Effectively, the two papers are subsided by profits from elsewhere in the group (particularly Trader Media, home of its motor advertising titles) via a controlling trust.
However, in her interview with MT, McCall defends the newspapers against accusations that – unlike their rivals – they aren't run on a commercial basis. She also discusses her plans to diversify the group away from UK print media, naming some of the areas she wants to target.