Alza and Ciba-Geigy: Renewing the collaboration?
The alliance between Alza Corporation, a start-up specialising in slow-release drug delivery systems, and pharmaceutical giant Ciba-Geigy, looked set to wed the entrepreneurial vigour and scientific vision of the former with the latter's deep product base and manufacturing and marketing clout. But things didn't work out that way.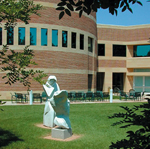 This case follows the gradual breakdown of the partnership and examines the efforts made on both sides to save the relationship. It is adapted by Dr. Mark Hunter, senior research fellow, from cases written by research associate Mark Cunningham, under the supervision of professors Reinhard Angelmar and Yves Doz.
A developer of cutting-edge therapeutic systems known as Advanced Drug Delivery Systems (ADDS), Alza's challenge was to convince customers of the superior efficacy of its products in order to justify its higher price. Initially functioning as a research organization financed by venture capital, the company's intention was to become an integrated pharmaceutical company handling its own production and marketing.
But when it emerged that development schedules for its first products had been underestimated, that its capital reserves were exhausted and it had defaulted on its loans, the company stock fell by 50% in a year. It was at this point that Ciba-Geigy was offered a major equity stake in Alza in return for licences to existing and future technologies.
At Basle-based Ciba-Geigy, a diversified multinational with over 75,000 employees worldwide, the pharmaceutical division represented 28% of group sales. But despite spending 11% of revenue on R&D, industry analysts rated its R&D productivity below that of its competitors.
It was in this context the potential value of an alliance with Alza looked convincing. The deal included five separate highly-detailed agreements, although the mechanics of the collaboration were much less clearly set out than the financial and legal controls.
However, within two years Alza was showing a massive cumulative cash deficit. Although it insisted that third-party research contracts and renegotiations of bank loans could provide breathing space, it warned that any further reductions in staff would cut muscle and bone from the company and put Alza's development capacity at risk in the short term. It was clear that the partnership needed to be urgently reviewed and changes made if it were to continue.
Six shorter B cases assess the situation four years into the partnership from the different points of view of the key players on both sides, prior to an impending negotiation.
As chairman of a task-force to assess the relationship, Ciba-Geigy's head of global research identifies areas where the partnership is falling apart and comes up with a range of options to present to his company's corporate executive committee, positing greater or less control over Alza.
The head of the pharma division at Ciba-Geigy still believes that Alza's entrepreneurial spirit can energize the rigid bureaucratic style of his people, but is alarmed by Alza's spendthrift style, the growing disconnect between the two partners, the lag in bringing Alza's technologies to market, and the unbearable financial burden on both companies.
Managers and scientists at Ciba-Geigy's research headquarters in the US, based in Summit, realize that Alza must be restructured and/or refinanced. But while Summit is the obvious candidate to take over Alza, it fears prompting a walk-out by its key scientists. Summit's challenge is to look like the saviour of the situation, not the gravedigger of the relationship.
Alza's CEO wants more clarity from Ciba-Geigy. Will it continue covering Alza's losses, will it maintain the alliance, and on what terms? He sees that Alza has profited from Ciba-Geigy's tight budgets and research discipline but he is hungry to access the company's manufacturing and marketing skills. Identifying a number of options to raise capital, he still can't be certain if they will be enough to hold the companies together.
Alza's founder sees that the fundamental values he has woven into the company - a strong commitment to his people's individual growth and creativity - is being eroded by Ciba-Geigy's management controls, budget constraints and information systems. Now he has to figure out whether to restructure the agreement or to recover the firm's independence, and how.
Scientists at Alza feel a deep sense of discouragement and loss. Having been impressed by the willingness to collaborate at the outset of the partnership, they become frustrated by Ciba-Geigy's increasingly lack of transparency and its slow, hierarchical approach to authorization for their research. If they can't persuade the latter to let them do the work they have been hired for, they'll soon be gone - either absorbed by Ciba-Geigy or out the door.
INSEAD 2006