Amazon going deeper Underground as it spies a gap
The online bazaar has approached TfL about converting its soon-to-be redundant ticket offices into collection points.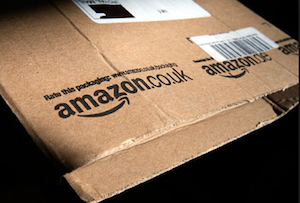 The bed of TfL's ticket offices is not yet cold but according to reports Amazon has jumped straight in, proposing a deal with London Underground which would see the online giant turning the now defunct ticket offices into drop-off points for its packages.

Although the online giant has refused to comment, TfL has admitted it is in 'talks' with Jeff Bezos' ecommerce empire. A spokesperson said, 'it is something we are looking at'. Enigmatic…

For anyone unfamiliar with TfL's latest bombshell, yesterday it announced plans to close all ticket offices across the underground network relying solely on machines to peddle the tickets. It also revealed plans to run a 24-hour service at weekends across the busiest lines.

The news has caused ructions among TfL's staff and the RMT union – the closures are expected to lead to 750 job losses - despite Boris Johnson's pledge to avoid 'compulsory redundancies.' Boris, who triumphantly unveiled the plans yesterday, is facing heavy criticism because one of his pledges during his re-election was to keep the offices open. Awkward.

But, out of the ashes of the Tube's ticket offices, will grow the sprouts of commercial opportunity – this has not been lost on canny-as-ever Amazon.

Amazon isn't the only retailer to see the benefit in having pick-up points in the capital's Underground stations. Earlier this week we reported Asda's plans to start running a 'click and collect' service from certain tube stations.

TfL's plans to shut its ticket offices is designed to save some £50m a year – giving the empty offices a new commercial purpose would certainly add another wad to the Tube's coffers.

Meanwhile Amazon has been rolling out its locker network across the globe since 2011 – it has hundreds dotted across the UK…now, it looks like a network of underground Tube lockers is on the top of its Christmas list. We're pretty sure Boris Johnson won't mind playing Santa.