Amazon hits Apple and Google with streaming sucker punch
The fight for the future of TV is getting scrappy, as Amazon stops selling Google Chromecast and Apple TV 'to avoid customer confusion'.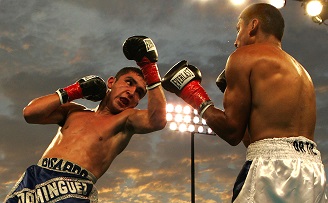 Forget quadplay. The fiercest battle for the TV market is arguably being fought between US tech companies, not European telcos. The Silicon Valley and Seattle giants have zeroed in on streaming as the future, and have been investing heavily into that market over the last few years (Facebook, distracted perhaps by dreams of virtual reality, is a notable exception).
The competition got that bit more fiercer yesterday, when Amazon announced that by the end of the month it will stop selling set-top boxes that are incompatible with its Amazon Instant Video streaming service, which features external and original content such as Jeremy Clarkson's new and very expensive un-Top Gear. This is fine for Sony's Playstation and Microsoft's Xbox, but not so good for Apple TV and Google Chromecast.
'Over the last three years, Prime Video has become an important part of Prime. It's important that the streaming media players we sell interact well with Prime Video in order to avoid customer confusion,' an Amazon spokesperson said.