Amazon and Royal Mail cosy up for 'click and collect'
Royal Mail is letting Amazon make deliveries to post offices. If you can't beat 'em...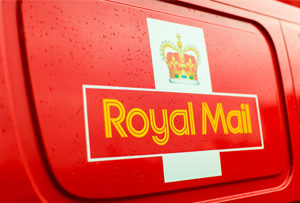 Life's been tough for the Royal Mail since its privatisation last year. Struggling from fierce and, it says, unfair competition in the parcel delivery market, it posted poor half-year results last week. To make things worse, it identified a new threat from Amazon, which has launched its own delivery service and scrapped free (i.e. Royal Mail) delivery on items under £10.
Surrounded by enemies, Royal Mail appears to have done the smart thing and picked a side. Even smarter, it's picked Amazon. Royal Mail has decided to allow the US tech leviathan to use its Local Collect network, a partnership with the Post Office that allows customers to have their parcels delivered to a post office of their choice for later pick up.
On the surface, this might seem like a pretty one-sided deal. After all, for Amazon this represents an enormous opportunity to expand its 'click and collect' operations, one of the ways supremo Jeff Bezos seems to be trying to cut out the middle/delivery man (the other being relentless and somewhat terrifying drones).