Amazon's future is in the cloud
In Amazon Web Services, Jeff Bezos has finally found a way to grow and be profitable.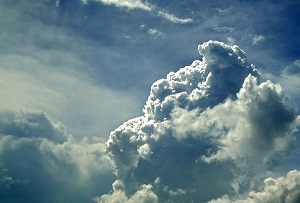 Jeff Bezos lost about $6bn (£4.2bn) from his personal wealth last night, when Amazon shares plunged 15% in after hours trading following the publication of the company's 2015 results. He won't care.
For a start, Bezos has no intention of course of selling his 15% or so stake in the company he founded 20 years ago, but he also knows the hysteria of Wall Street speculators has no impact whatever on Amazon's inevitable rise.
In 2015, the tech giant grew sales by 20% (26% ignoring the effects of the strong dollar) to $107bn. That's impressive, but growth has never been something Amazon found difficult. What was most impressive about 2015 was that the company was actually reasonably profitable. It made $596m, two and a half times what it made the year before. That may have been less than investors had expected (you can't please some people) but it marks the start of a new, profitable era for Amazon.