American Airlines owner files for bankruptcy protection
AMR's shares nosedive as it files for Chapter 11 bankruptcy.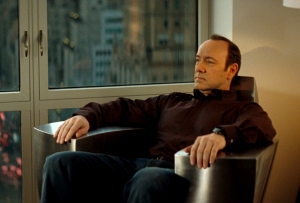 AMR Corporation, which owns American Airlines, filed for chapter 11 bankruptcy protection on Tuesday. It's been a turbulent day at the firm, with the sudden retirement of CEO Gerard Arpey after seven years at the helm. President Thomas Horton has now taken the controls to steer the AMR through the 18 month grace period.

The Texas-based carrier, which serves 50 territories, said it wanted to achieve a 'cost and debt structure that is industry competitive' – basically, a total restructuring of its model. It's got huge debts - and what's more, $1.8bn of that debt matures next year and will need refinancing, so Chapter 11 is the only option.
The American Airlines wage bill has also ballooned out of control under years of pressure from industry unions. Horton has stated that 'further negotiations' with staff will take place immediately to try and restore AA's competitive edge.

In the meanwhile, don't fret about your Christmas flights. The company says it will honour all tickets and bookings and operate normal flight schedules, in spite of the filing. Indeed, this is but a bump on the runway, says Horton: 'I am confident American will emerge even stronger as a global leader known for excellence and innovation.'

But the move confirms what many have been suspecting for a long time – that the company is in a bad way. It's making huge losses - predicted to hit $1bn this year. Shares in AMR dropped 35% since the start of November, with the stock priced at $1.62 at the close of Monday trading. Trading in the AMR's shares was suspended after the firm filed for Chapter 11 bankruptcy, although has now reopened. Shares are currently down 85%, worth about 25 cents each.

Of course, AMR isn't the first air carrier to file for bankruptcy. Rivals including United Airlines, US Airways (twice) and Delta Air Lines have all filed for Chapter 11 protection in the last decade. They have used the bankruptcy claim to their advantage: cutting costs, reducing wages and restructuring labour agreements (getting rid of pension plans, for example). PanAm, which folded 20 years ago, has been the only well-known US airline not to recover.

Nevertheless, American Airlines' Chapter 11 claim has come at a bad time economically. Consumer confidence is already depressed and more bad news just puts additional strain on revenue generation. And it could have a knock-on effect over here. American Airlines has a strong relationship with IAG, the owner of British Airways and Iberia. IAG is remaining positive, however: 'We have a successful joint business together and believe that this will provide us with an opportunity to get stronger', the firm said in a statement.