ANALYST NOTE: We all scream for Amscreen
Alicia Keys' BlackBerry crumble, Mackenzie Bezos' Wendi Deng moment, Lord Sugar strikes again, Prince Charles finds a job.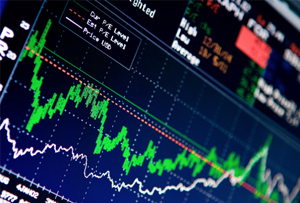 SELL: Alicia Keys
Poor Alicia Keys. Taking on the role of creative director at BlackBerry back in January was meant to end differently. It was supposed to:

A – Cure her of her iPhone addiction
B – Kick start her new habit of dressing androgynously
C – Create a campaign as successful as the time she did that song for the New York tourist board.

Sadly, though, things haven't quite gone as planned.

In February, just a few weeks after she was revealed as Blackberry's new creative supremo, she tweeted…from her iPhone. On realising her relapse she swiftly deleted the tweet, but it was too late. The world knew she was back on the old Apple juice.

Despite making a good start at her new 'post Annie Lennox' androgyny look at the BlackBerry launch event, she has since been spotted wearing everything from leather hot pants to slash tops (showing side boob).

And to top it all off, BlackBerry is – to put it kindly – screwed. Chief exec Thorsten Heins has had the chop and the share price has fallen off a cliff.

In Heins-sight, perhaps the BlackBerry chief shouldn't have chosen a star whose biggest hit was a song called 'Fallin'.
SELL: Mackenzie Bezos