Andy Street's credibility is admirable
EDITOR'S BLOG: Britain's Most Admired Company and its Most Admired Leader are at polar ends of the visibility scale, says Matthew Gwyther.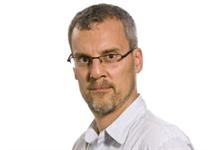 The two top awards for Most Admired this year go to a company and an individual at either end of the visibility scale. The number-one-company slot has been taken by Johnson Matthey, the leading catalytic-converter maker, which quietly makes profits of £430m and has a third of the global market. It is an excellent outfit dating way back to 1817, and a global leader in its field, but to say that Johnson Matthey is low profile is an understatement. This is despite its appearance in Most Admired's overall top 10 for a number of years. It doesn't need to shout – it just gets on with helping us all be a little bit more sustainable.
Maybe JM's rise to the top is a case of tall-poppy syndrome. If you look at the names of companies that have won the accolade in the past decade – Tesco, Diageo, BSkyB, Unilever, Berkeley Group - all are right up there in the public eye, with the reputational peril that implies. All have taken the brickbats with the bouquets. With the SFO now on its tail, some would say that the first named of them, the grievously wounded Cheshunt behemoth, has now paid a terrible price for being the tallest and most hubris-filled poppy in the field. Goldman Sachs has told it to shut a fifth of its superstores.
---
---
By contrast, the Most Admired leader slot has been taken by Andy Street of the ubiquitous John Lewis, the post-crash darling of the UK high street. The John Lewis Partnership is on a real roll at the moment. In a dog-eat-dog retail world of horse-meat scandals, zero-hours contracts, suppliers waiting 100 days to get paid, JLP and its ownership model is much envied for its effectiveness.