Anglo American faces $4.7bn impairment
The mining giant plans to cut its asset numbers by 60% as commodities prices bite.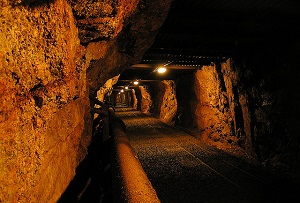 Glencore isn't the only mining giant that can shock the markets with a dramatic restructuring. After the Swiss firm announced a $10bn (£6.7bn) debt reduction programme, rival Anglo-American has come out with its own 'radical' plan to reduce asset numbers by 60%, while gutting overheads and capital expenditure. Anything you can do, eh.
Anglo American boss Mark Cutifani said his firm would achieve cost and productivity improvements of $3.7bn by 2017 compared to the heady days of 2013 when everyone thought China's appetite for commodities was bottomless, though $1.6bn of that will already have been achieved by the end of this financial year as a result of ongoing (but presumably less radical) restructuring efforts.
At the same time, capex levels will be slashed to a measly $2.5bn by the end of 2017, some 55% down on its 2014 spend, while disposals of its less profitable assets would net the firm $4bn. Just for good measure, it's cancelling the dividend.