Antifragile: How to live in a world we don't understand, by Nassim Taleb - review
The new tome from the rock star of Davos Nassim Taleb posits ways of thriving in an unpredictable world. But Taleb is more celebrity chef than serious philosopher, says Stephen Bayley.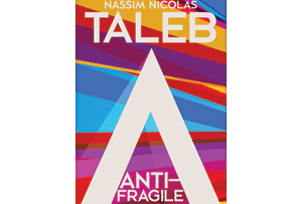 Miles Davis knew more about the true state of the universe than Nassim Nicholas Taleb. When the jazz musician said his method was 'I don't play what's there, I play what's not there', he described the cussed refusal of creative people to submit to rational analysis. The future of the world depends on creative people, but its rules are made by people who do not understand them. Alas, this world is run not by Miles Davis's successors, but by politicians and their ugly pilot fish, economists and management theorists, who believe in here-today-and-gone-tomorrow charts and schemes and metrics.
Never mind that economic forecasts are rarely accurate and no grand plan ever comes off, the theories and predictions keep on coming. And in this brightly lit carnival of sibyls and clairvoyants, Taleb is hugging the spotlight.
One-time chief of currencies trading at Banque Indosuez, he laid the foundations for the impressive edifice of his career with a 2004 book called Fooled by Randomness. There followed in 2007 The Black Swan about the predictability of unpredictability. The title is a knowing, cross-disciplinary reference to the appearance of rara avis, the rare bird for which science cannot account. In a world whiplashed by violent collision with a financial disaster, Black Swan provided soothing theoretical hocus-pocus. Cameron, in his Steve Hilton moment, quoted him. Its success made Taleb the Jamie Oliver of economics.