AO World prepares to conquer the Netherlands
The online retailer presses on with its costly European expansion plans, despite falling to a loss under the weight of its German marketing bill.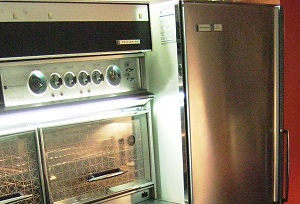 The history of retail is littered with failed attempts to expand into foreign markets. Think Tesco in America, Wal-mart in Germany or Sainsbury's in Egypt. But that hasn't put off AO World founder John Roberts from taking a punt on continental conquest. The online retailer announced today that it's planning to start selling white goods in the Netherlands from early next year.
This comes despite its one year-old German business causing some pecuniary headaches. High marketing and administrative costs there meant that AO's European business made a £10.2m loss for the six months to September 30. A small profit in the UK wasn't enough to save the mothership from going into the red as a result – the group made an £8.9m loss compared to a £0.9m profit last year.
There is, of course, a price that any business has to pay to expand into a new market. But not every firm is willing to sacrifice short term profits in order to do so. Roberts seems unperturbed by the risk. 'We... remain confident that our business model and customer proposition are working as well on Mainland Europe as they have in the UK,' he said.