Apparently recruiters favour men with 'potential' over experienced women
It seems women's experience doesn't count for much in the jobs market.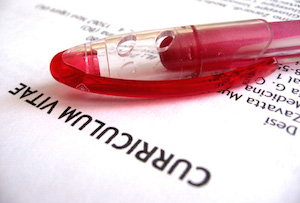 When it comes to landing your next job, a CV packed with solid experience is key, right? Wrong, according to an experiment conducted by researchers at the University of Kent.
They got 98 people to assess the applications of four people for a managerial role – two men and two women, one of each showing 'high potential' and one of each demonstrating strong performance. They were asked to comment on which of them was most likely to be successful, and which had the best CV.
You might expect the recruiters to favour those with solid experience (and hope that gender doesn't come into it), but in fact the highest rated were the men who were thought to have strong potential. It seems if you're a woman, even an impressive track record isn't enough to overcome the inbuilt prejudice of some recruiters.