How to appear before a parliamentary committee
An invitation to appear before a select committee is bound to cause fear and dread. But you can turn a mauling from Margaret Hodge to your advantage. Here's a crash course.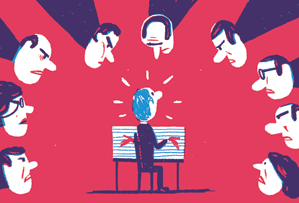 Be aware. Select committees aren't the sedate affairs they used to be since their members became elected rather than selected, and they turned to scrutinising business rather than government. George Pascoe-Watson, a partner at Portland Communications and a former Sun political editor, says: 'It's essential to know how to handle a committee well to avoid damaging your reputation and that of your business.'
Understand the context. 'You need to know whether you are being invited to appear as an expert witness or to be given a public flogging,' says Pascoe-Watson. In some inquiries, it could be a bit of both, but it makes a big difference to how MPs will treat you.
Do your homework. Swot up on the committee members. Ask the committee clerk for the likely line of questioning and even approach committee members to find out why you've been invited. 'The key thing is to know your stuff and particularly to have a grasp of the figures, as that's where people trip up,' says Julia Fea of parliamentary training consultancy Klibreck.